Discover more from Tales of the Orient by Simon Ostheimer
Original stories about Asia by a British Hongkonger
Over 3,000 subscribers
Siem Reap's Antique Collector
The story of how Kimhong San came to set up Antique Cambodia in Siem Reap, and why his collection of old radios, vinyl and boomboxes is much more than a business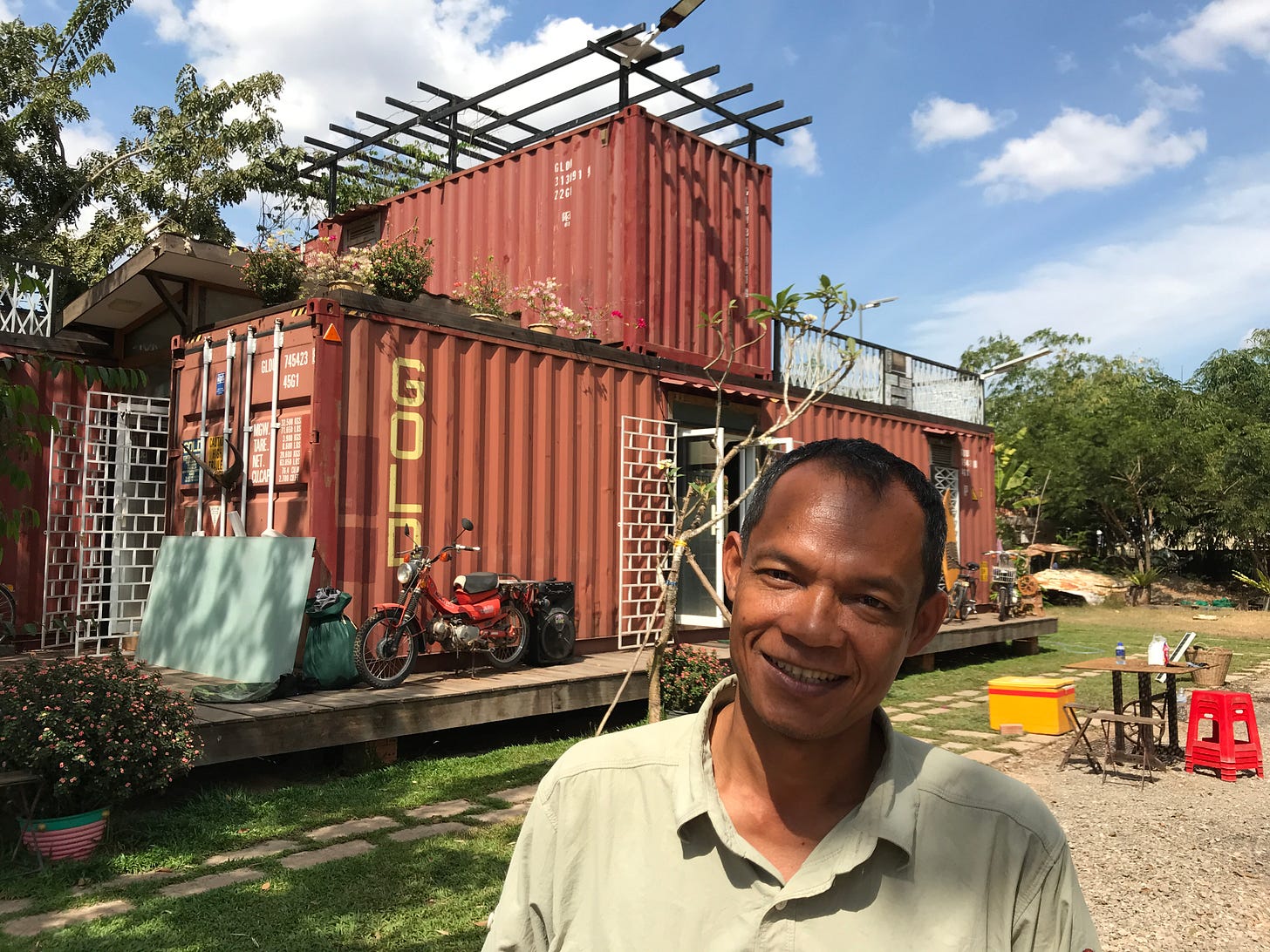 The road to Antique Cambodia is a bumpy and dusty one, full of potholes and other obstacles that cause the tuk-tuk to regularly swerve and sharply slow down. Though the store is located not far outside of Siem Reap, the trip takes probably twice as long as it should do - and is an apt description of the journey San himself has undergone.
San was raised in the small village of Banteay Srey, a site about an hour's drive north of Siem Reap famed for being home to a 10th century Hindu temple that gives the area its name. He grew up there in a farming family in the 1980s, a tumultuous period that fell just after the end of Khmer Rouge rule, and at the start of the Vietnamese occupation.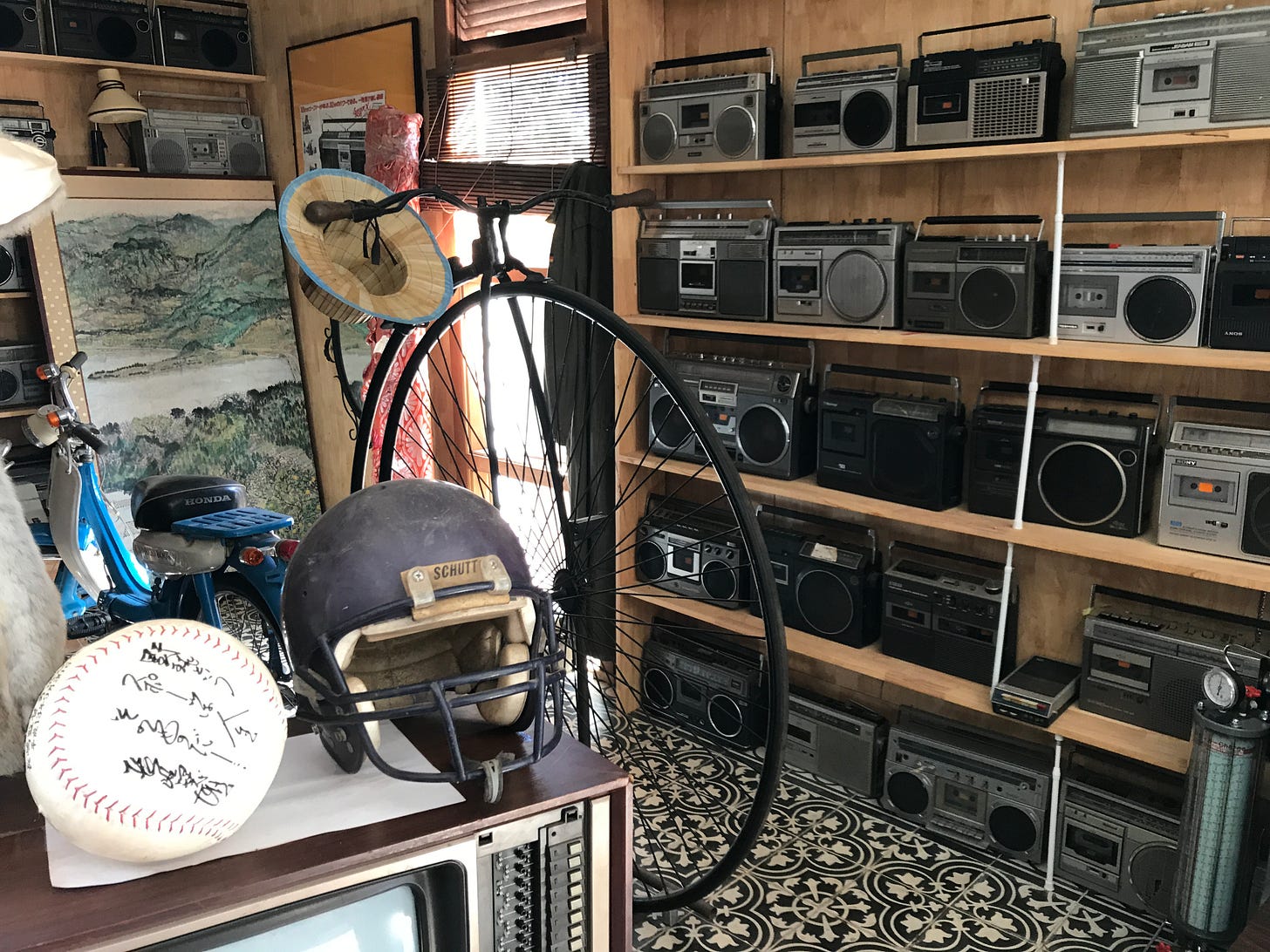 Growing up he remembers that no one in the farming community had much, which is why when the father of one of his friends appeared one day with a new radio cassette player, it was the subject of much fascination. "I had never seen or heard from one of these before. It was Japanese-made, and cost a small fortune, but it when he turned it on the sounds that came out were amazing." The stereo quickly became the life of the party, and also the cause of jealousy among the other villagers - San's father included.
"My dad saved and saved, and eventually had enough to buy his own player. However, he didn't need to spend any more on cassettes immediately. My friend's father had an FM transmitter, so we could just tune into what he was playing!" In his teenage years, his mind was expanded again when another friend brought his new purchase into high school. "It was like our cassette player, but much bigger - and much louder!" It was a boombox. To be precise, the National RX-CW55 Portable Stereo Component System, though it was three other letters that stood out for San: 'XBS', or Xtra Bass System. "The sound that boombox made, wow. You couldn't believe that noise was possible."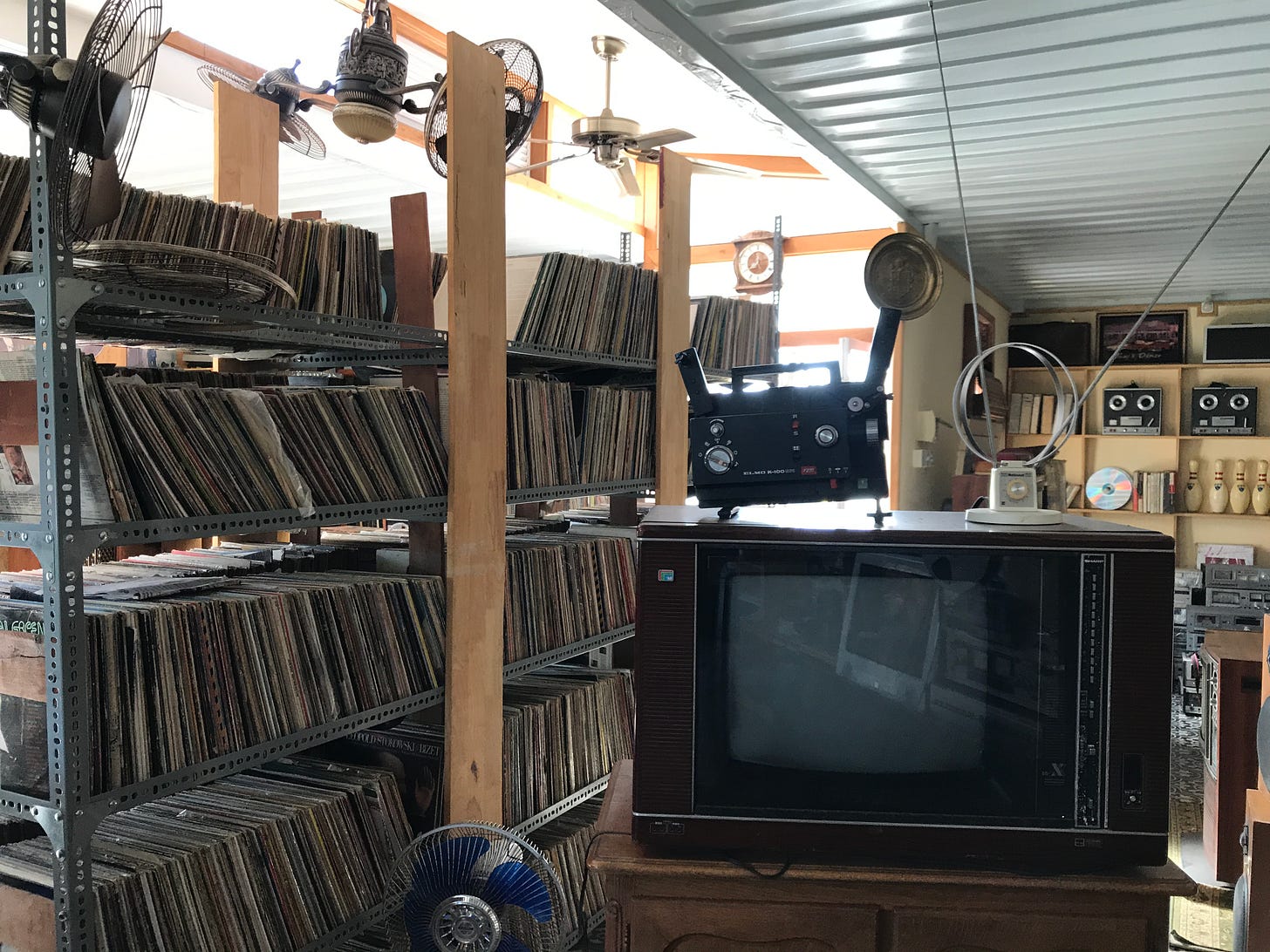 As he grew up, the love of these machines stayed with him. Even during last decade's digital revolution, when the old physical forms of music such as vinyl, cassettes, and finally CDs were displaced by MP3s and then streaming. It helped that Cambodia was late to the game, but also that he had become the franchise owner of a Japanese secondhand store, places packed with bargains that are popular all across Cambodia. He also scoured local villages for unwanted electronics, painstakingly repairing them (his friend's XBS boombox recently found its way to him to be fixed up - and returned).
Finally a few years ago he bought a few shipping containers and converted them into an antique warehouse, outside of which he parks his collection of vintage Land Rovers, which he frequently takes on cross country trips and rents out to off-road expeditions passing through, as well as loaning for the occasional wedding photo shoot. "They aren't the most modern or comfortable," he laughs, as he starts up an open-back green Defender. "But they always start and are perfect for the bumpy Cambodian roads."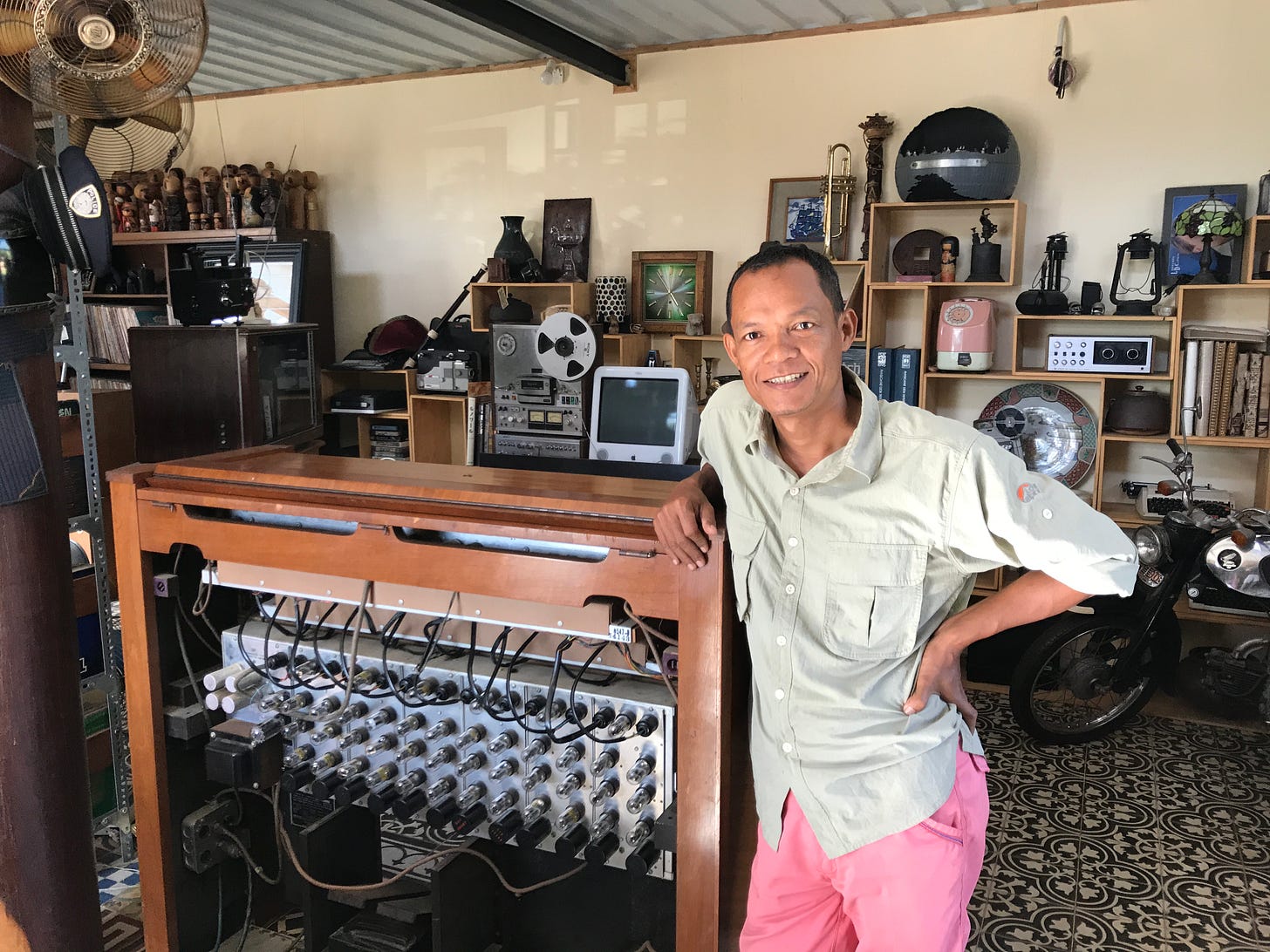 The containers also house a variety of other curios: from a working penny-farthing, the world's first bicycle notable for its oversized front wheel; to a 2000-era Mac computer, black and white valve TVs, reel to reel tape players, film projectors, desk fans, bowling pins, a mask for the Japanese traditional sword-fighting art Kendo, classic '60s Honda motorbikes, an electric organ under repair, and even a souvenir collectable toy model of the Death Star from Star Wars. Then, of course, there's the rack upon rack of vinyl records, a collection of thousands that surely must be one of the largest in Cambodia.
For those interested in all things vintage (and the retro appreciation cycle never seems far away), San's warehouse is a true treasure trove. For those of us living in Cambodia it's even wondrous, a one-of-a-kind tribute to the importance of appreciating the past. Like the big capital lettering says on the outside of the container: there's 'GOLD' here.