Hopping to the Beat
Discover why life's always just peachy for this Saigon-based American, a craft beer aficionado who has turned his passion into his job, and just launched his first brew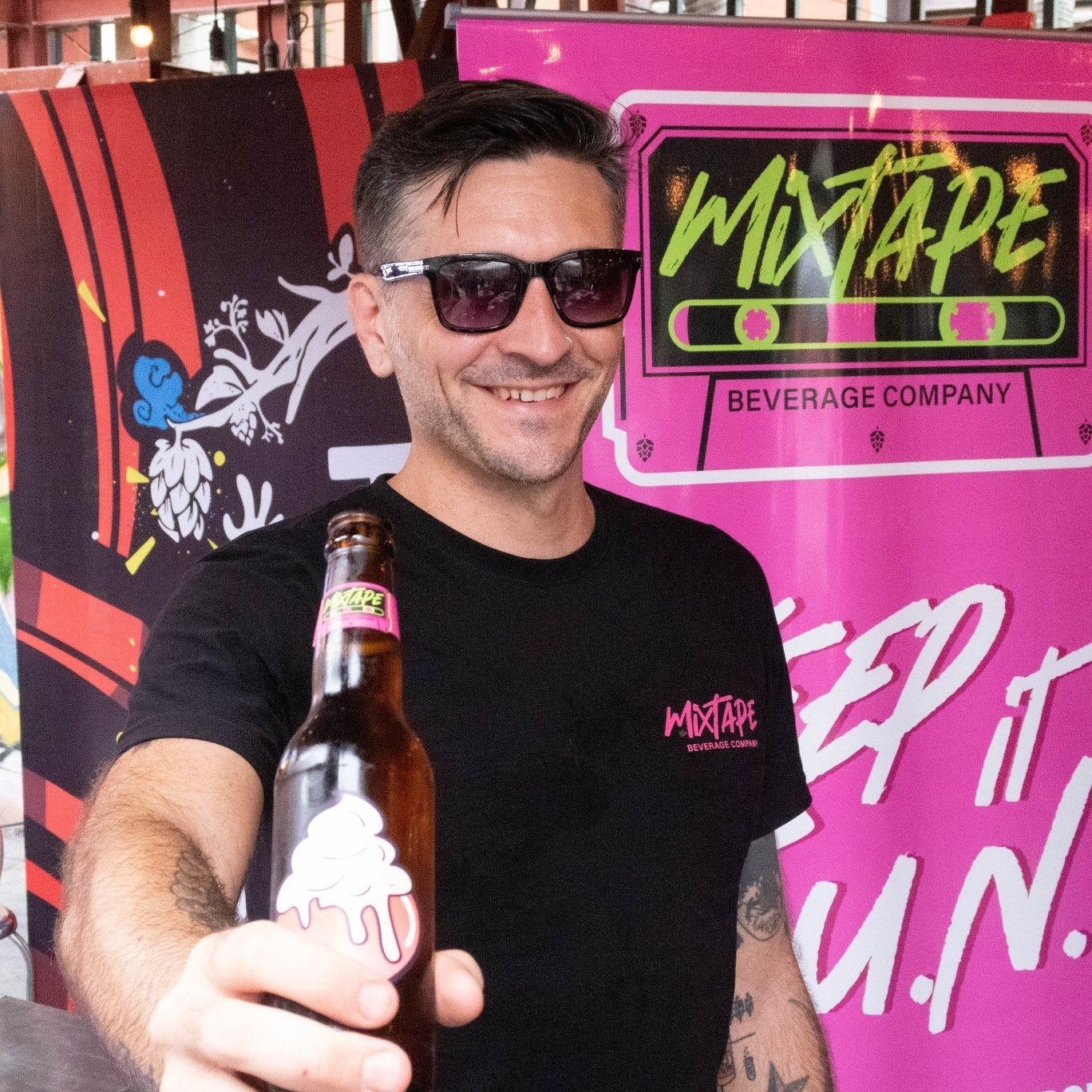 Over the last decade, American-born Chad Mitchell has not only lived in Southeast Asia, but made it his home, having lived in Hua Hin, Phuket and Bangkok in Thailand, before setting up shop in Saigon. While he long had a passion for craft beer, which stems from his roots in the small Californian city of Santa Rosa, he took the plunge and went all in when he became Phuket distributor for noted craft beer import company Beervana. From there, his love of the brew and talent for a sale's pitch, saw him promoted to work in their Bangkok headquarters, before being assigned to bring quality brewing to Vietnam. In his most recent venture, he has started his own beer label, Mixtape Drinks (slogan: "We take our sipping... seriously!"), complete with bold retro '80s neon colours and tagging-style font, at the forefront of which is his first ever mass-market beer, Peaches and Cream. I caught up with longtime friend (we first met in Phuket at a kids party – he was sporting a mohawk) Chad recently to find out what inspired him to launch his own brand, and why peaches always go with cream.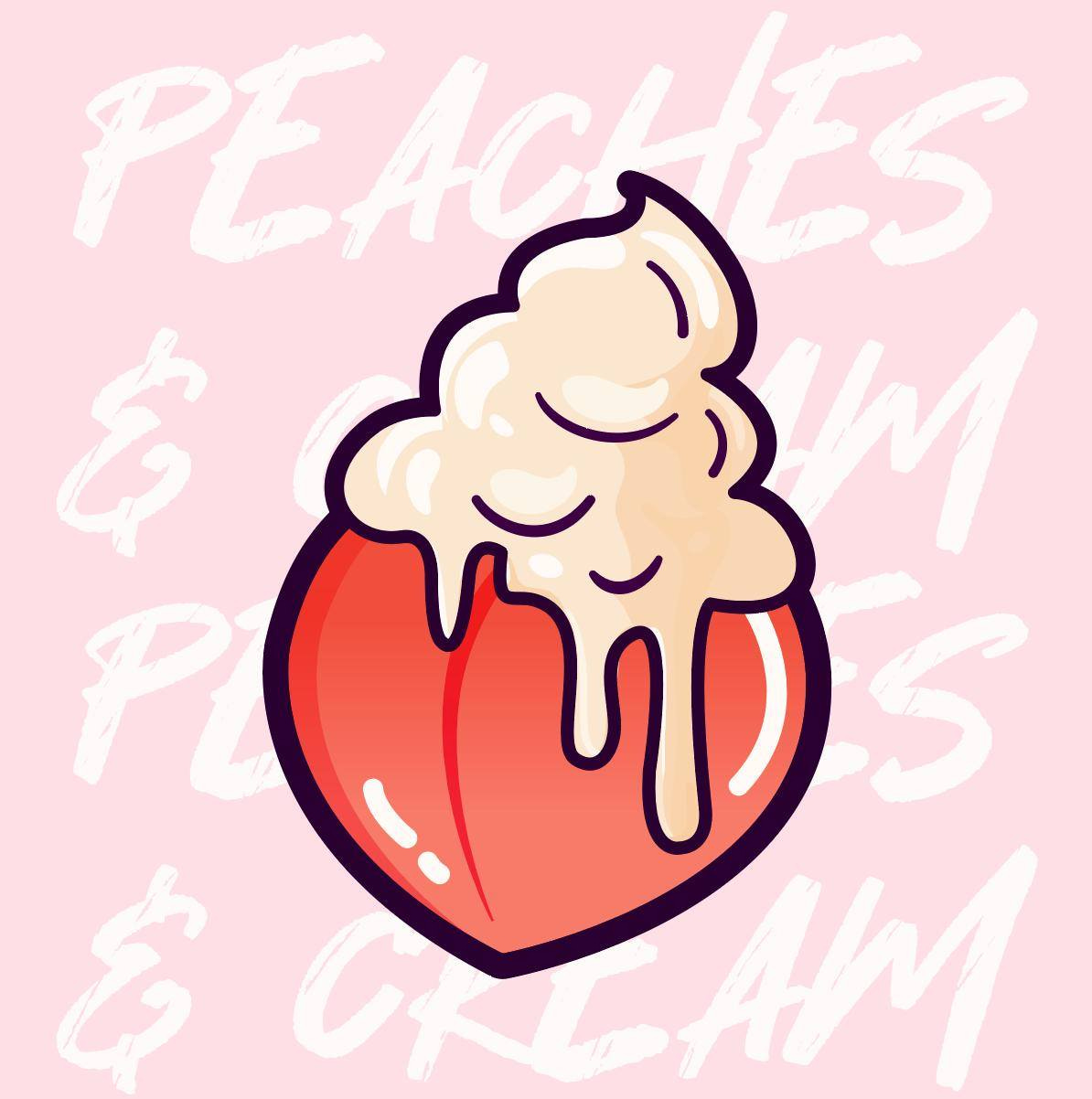 So tell me about Peaches and Cream
Well actually the beer dictated the name. During the test batches I was trying to brew a super clean and drinkable IPA with huge citrus aromas. However, when I first poured it the unmistakable aroma of peach gummie rings burst from the glass, and it came out so creamy with a big white head. All MixTape beers are inspired by music and one of my favorite songs is by Beck – Peaches & Cream. I still can't drink the beer without hearing that song in my head… My favorite part is telling people that we don't use any peaches or cream in our beers, just barley, oats, hops, yeast and water.
Will MixTape drinks be as '80s retro as the logo looks?
To me a MixTape is a love letter to a friend, a collection of feelings and energy that may appear unplanned, but thrives in symbiotic chaos. The 80's launched the mixtape, but they continue to this day and cassettes are experiencing a revival in the indie music scene. There's something so raw, and real about them and that sort of energy is what I want to capture with our drinks. The colors are inspired by a pair of Chuck Taylor's I wore religiously that were mismatched with pink and green neon piping.
What are you bringing to the market that doesn't exist already?
You may know this already but I live for fun! So our official slogan is Keep it F.U.N. - Fresh, Unique, Never-boring. That is what we hope to bring to the craft beer scene in Southeast Asia and beyond. Does it exist? Sure, but we hope to kick it up a notch. Keep people guessing, changing, and challenging what craft beverages can be. We aren't a beer company by choice, but rather a drinks company that will break all the rules.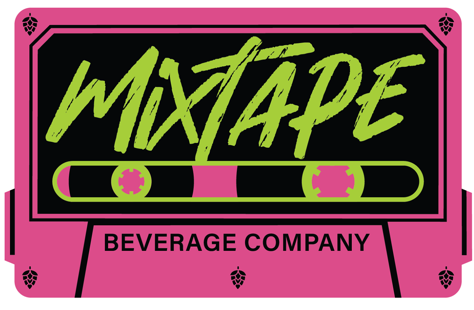 Do you remember when and where you had your first beer?
I vividly recall being 16 and going to a friend's house after I finished my summer job for the day. He opened a Natural Ice malt beverage, I drank ¼ of it and thought how terrible it was and that started my lifelong hatred of mass produced lagers. 
Do you remember when you had your first craft beer?
Absolutely… So as I said I hated lagers, and thought I hated beer. I've always been a fan of drinks that tasted interesting and had character. I would normally drink good wine, cocktails, but mostly I preferred whiskey. However at a party one time my friend challenged my hatred of beer by bringing me a Eye of the Hawk beer by Mendocino Brewing Company. I took one sip, barely choked down the ultra bitter concoction and promptly poured it down the sink. Two days later I saw the few left in the fridge and my curiousity got the better of me and I tried it again. I still didn't like it but the fact that beer could be so full flavored set me on this path to a life in craft beer.
FYI I still don't like "beer"… I like great beers. 
To someone who's not into craft beer, what would you say?
I'm sure I can find one you like. There's so much variety in craft beer that there's a flavor profile for everyone. It truly can be the most complex beverage on the planet.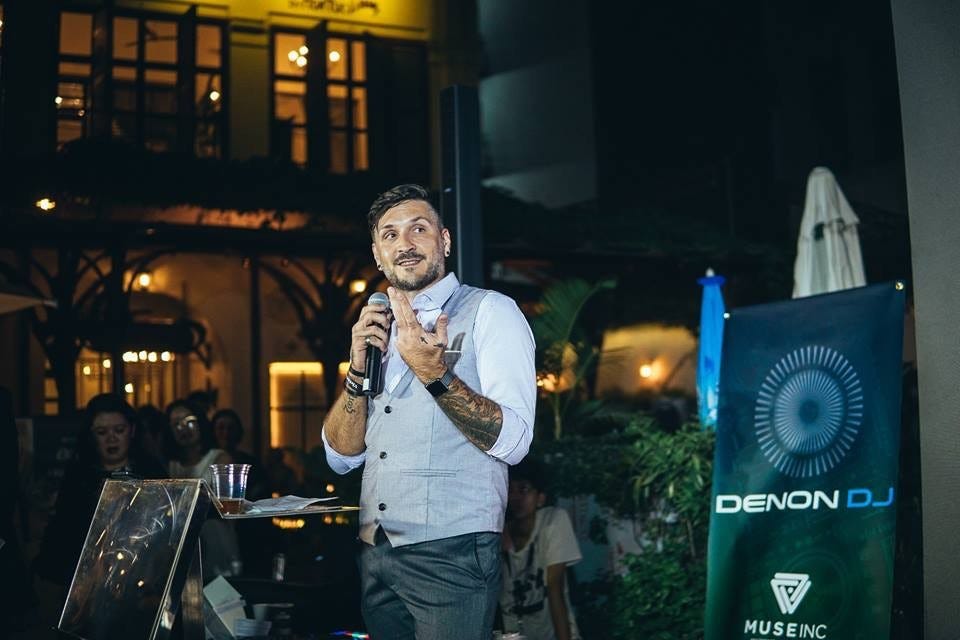 For a long time you worked in IT, what led you to pursue a career in beer?
I wanted to give up good pay, steady work, and limited hours for exhaustion, stress, and debt. Haha… but truly it's a hobby turned passion turned career. 
Do you think living in Phuket gave you the chance to try something new?
Absolutely… It was illegal to brew, but I couldn't resist! The challenge of not having access to any equipment, ingredients, etc. forced me to do the most with the least. All while living in an island paradise… Still miss it! 
What have you learned about the craft beer industry since?
This is a big question and one that I could go on about for days. Mostly though it's that the word "craft" has been appropriated by people who don't quite understand how much love and passion went into it at the beginning. Growing up in northern California and being surrounded by the Russian River, Lagunitas, Bear Republic, Moonlight and more was inspirational. Beyond the great beer it was a gathering of passionate nerds who built a community that focused on quality, people, and flavor.
Mostly it's just disappointing to see how most so-called "craft" breweries now focus on mass production, watered down flavors, and how quickly they can sell out to a major brewer. You'd be surprised how many "breweries" are built by people who have never brewed a beer or care about their community and are basically corporate fat cats in a brewers guise… To them I say, in the immortal words of Bart Simpson, GET BENT!
Fortunately, I still meet a ton of brewers who are continuing to help build the craft community in Thailand, Taiwan, and Vietnam. To those people I say, HOLD FAST!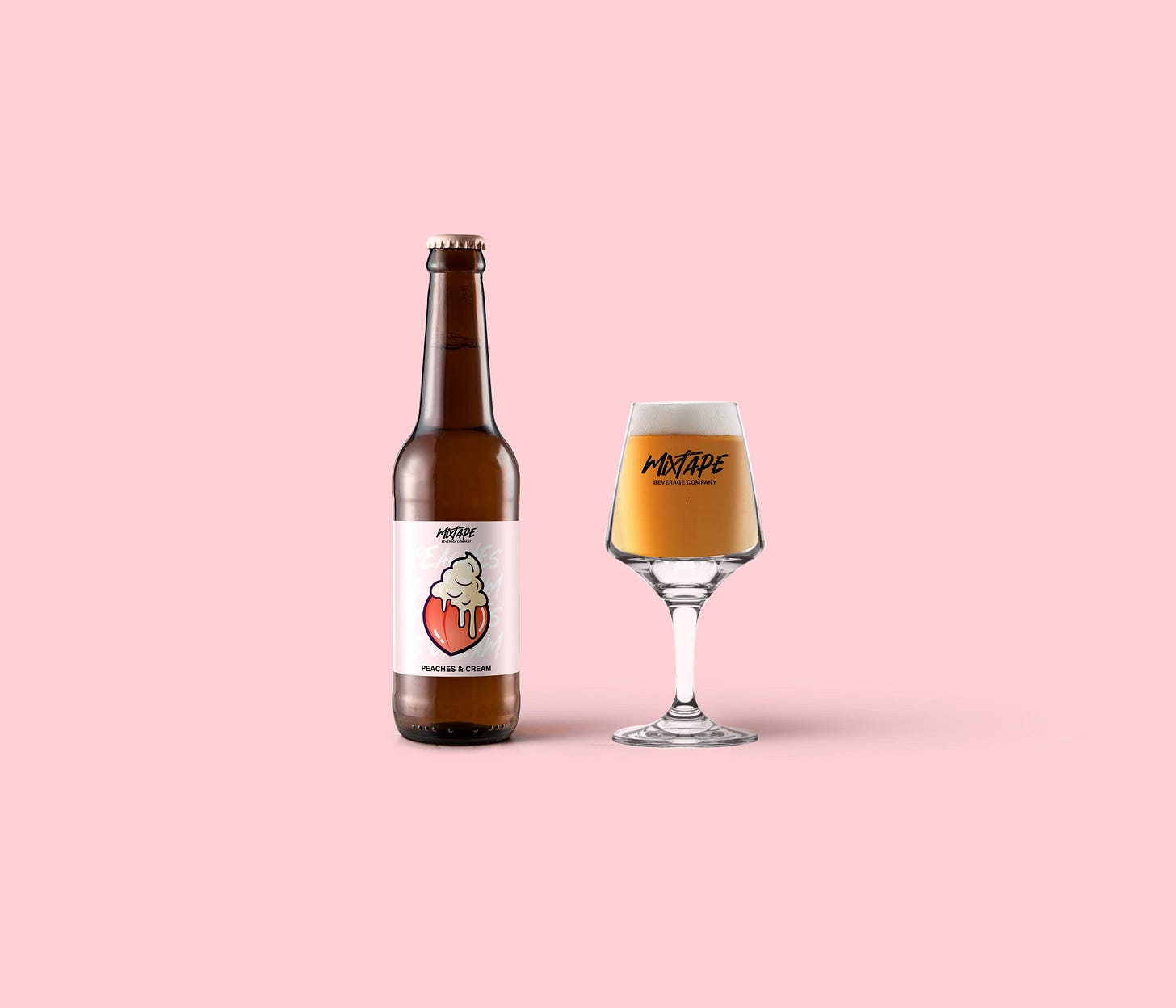 How do the craft markets in Thailand and Vietnam compare?
Super interesting question… I'd summarize it like this:
Thailand: Regulations in Thailand prohibit local brewing, which increased import. That led to expensive world class beers educating and developing the palates of the local drinkers. At this moment you can find the best selection of craft beer in Southeast Asia in Bangkok. The difficulty in legal brewing has made the Thai brewers a hardy group of some of the most passionate craft beer people I have ever had the pleasure of meeting. Expect great things as regulations change in the coming years. 
Vietnam: Local craft made a splash with home brews being made by expats a few years ago. The breweries here are less regulated than Thailand which encouraged local growth and decent beer. The market is less developed, but the Vietnamese love beer and it will soon overtake Thailand as having a more wide-ranging selection of craft beer. I look forward to seeing more and more Vietnamese brewers enter the market. 
Which is more of a real craft beer city, Saigon or Hanoi?
Both have some really good breweries and unique cultures… can we call it a tie?
How would you sum up the state of the global craft beer industry?
This is a loaded question for me, as the global craft beer industry is really so hard to define. What makes craft? Who is craft? Where to draw the line… I guess if I have to answer I'd say it's a mess. I think great craft beer will continue to thrive, while mediocre beer will continue to decline. There's always room for more great things. 
Are there any trends and traits you do not like?
I'd like to see education be front and center. So many people are getting terrible information and tasting terrible beer that drives the bar downward in the name of craft. At first craft beer was about no-holds-barred high-quality creations… now it's a race to the bottom. I hope to see people focus on quality, value, and taste and stop spreading false information. Besides that I am loving the irreverence of brewers around the world who continue to break rules, challenge expectations, and have fun!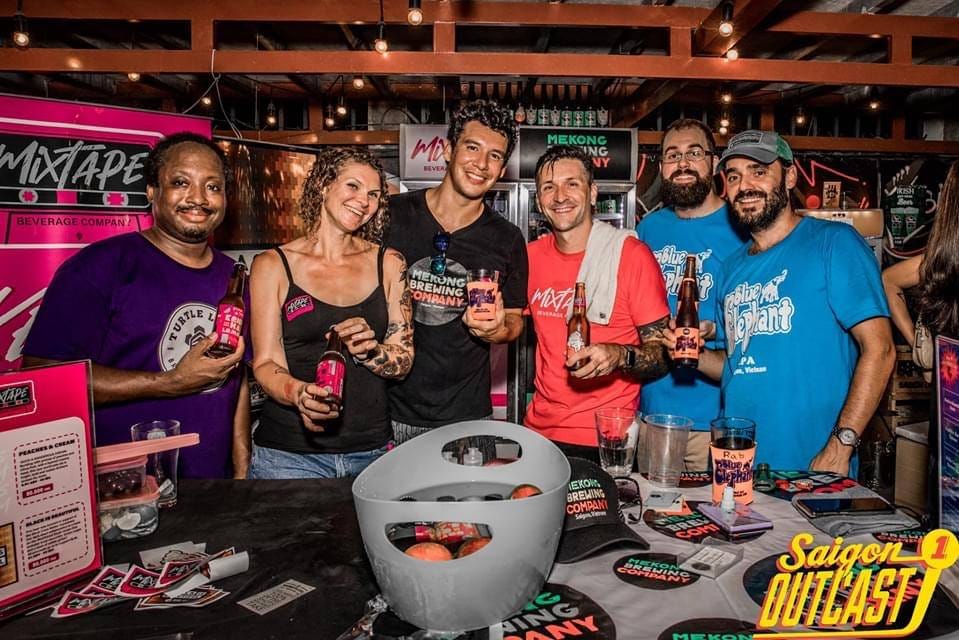 Can you give me your top 5 craft beers of all time?
Russian River – Blind Pig: One of the best beers on the planet and just an excellent example of style. Absolutely drinkable and always crazy fresh.

Brouwerij Verhaeghe - Duchesse de Bourgogne: Delicious Flanders red that is bulletproof and you can drink way, way too much.

Lagunitas – Little Sumpin' Sumpin': There's plenty of stories behind this American wheat ale… but mostly that it is perfect for just about any time, temperature, or place. 

Knee Deep – Simtra: This Triple IPA is far too smooth for its insane ABV of 11.25% 

Lervig – Acid Crush: Take a New England IPA and add some lambic. Need I say more? 
If you weren't making craft beer, what would you be doing?
Drinking craft beer on a beach… writing.
After the launch of Peaches and Cream what's coming next?
I'll say this… collaborations are a huge part of our reason for being! Luckily I have met a lot of far more talented brewers than myself and they occasionally let me put some hops in the kettle. We have a collaboration of small batch of Triple IPA coming this month that will be stupid dank, another beer that will be named after an infamous Kelis song, and an ode to sweet cereal and marshmallows… Oh.. and if you are in Saigon, swing by our Bia Shop to taste a Belgian ale I did with my friend Addison… we named it after the Ween song Bananas and Blow. This naming thing sure is fun!
MixTape Drinks: Saigon, Vietnam; +84 96 430 8037; mixtapedrinks.com